On the third day we went to see the Little Mermaid that is quite the tourist attraction in Copenhagen. It may mean something to the locals of course but for me it seemed kinda pointless thing to take pictures with. Anyways, there were lots of tourists and I think the pictures below illustrate their little mermaid emotions quite well. As you can see from the pictures the weather wasn't that nice at the time.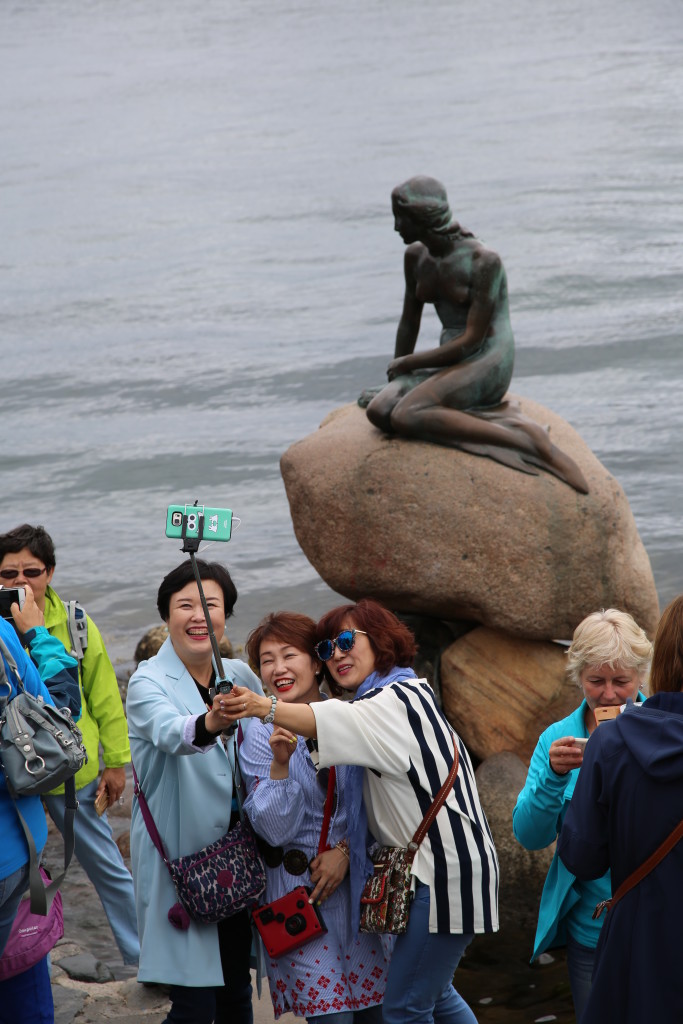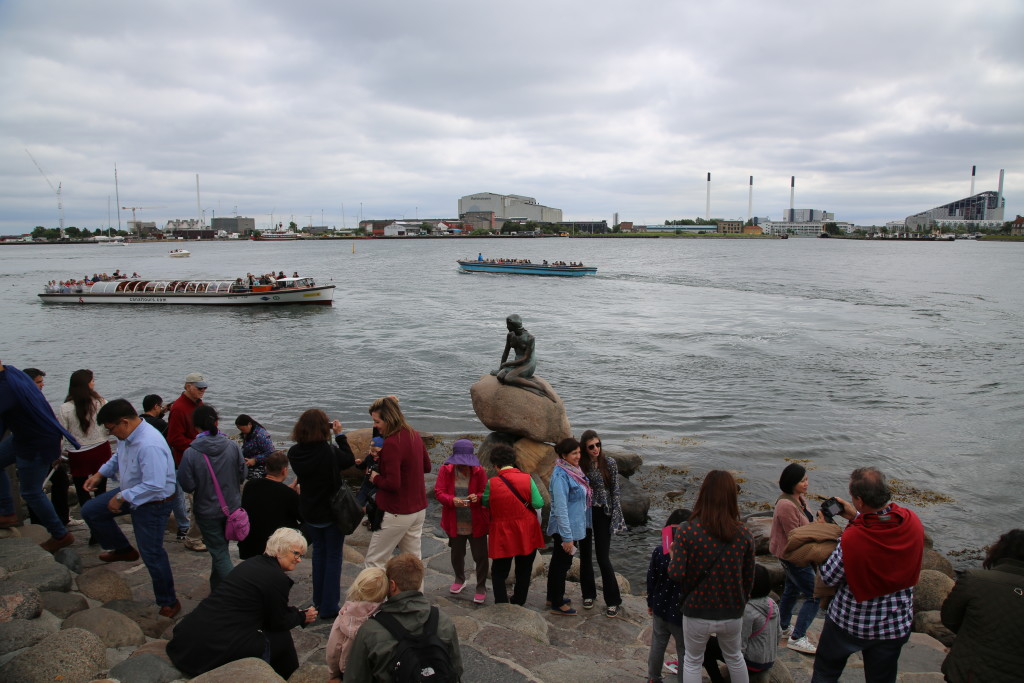 Also, Refshaleøen can been seen from two pictures, it was the weird venue where Rihanna's concert took place. But it took place outside not inside, so as far as I can tell, from the outside it looks way too ugly but I haven't seen the inside. European Songcontest took place in there couple of years back. I don't even remember the year.
After we walked through the city for an hour or two, we took the canal tour trip with the boat which was fun. Very low bridges and very nice view of Copenhagen, also the tour guide was nice, her name was Hanna I think. We drove by one of the fanciest neighbourhoods in Copenhagen and the guide was not allowed to speak there, otherwise it would be disturbing to the people living there. And once again we drove by the Refshaloen concert venue and the Little Mermaid statue also, and not to forget, the Opera house as well. We were sitting in the boat and some bridges were so low that we could raise our hands and touch the bridge. The guide was telling us all the time "please stay seated, mind your heads".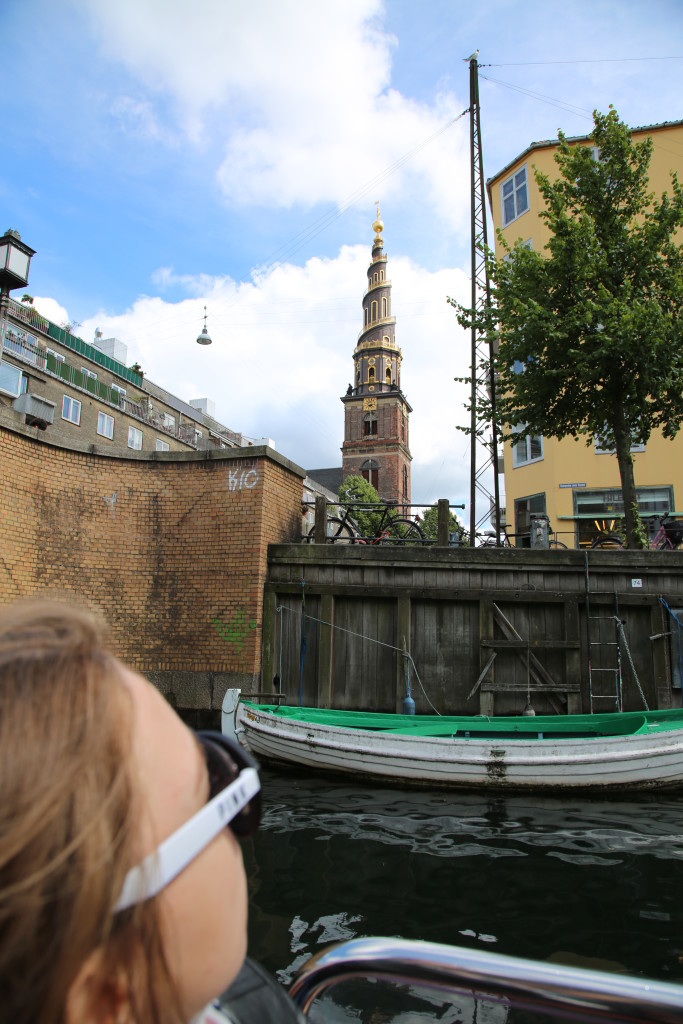 Next we went to Christiania again. My feet were way too swollen and hurt so much. But I thought, hey, I am visiting my friend in Copenhagen probably just once, so suffer that shit. The place was cool. People were relaxed and chilling. It was possible to buy food, sit and just enjoy the summer. Of course many were smoking. As we were leaving we saw a sign above our heads – "You are now entering to EU". I thought it was funny.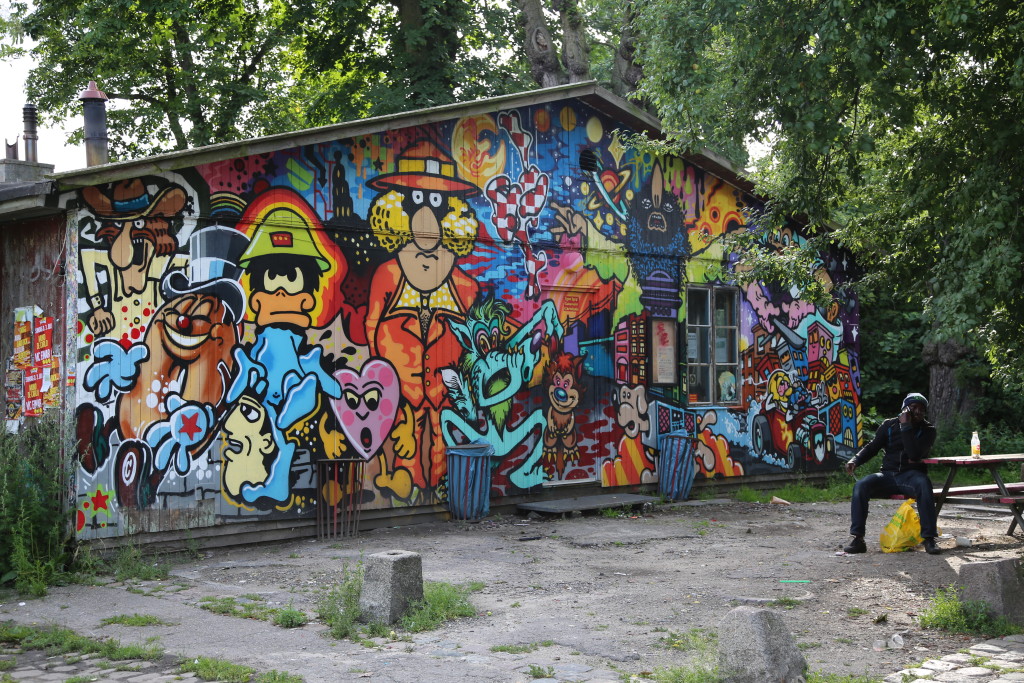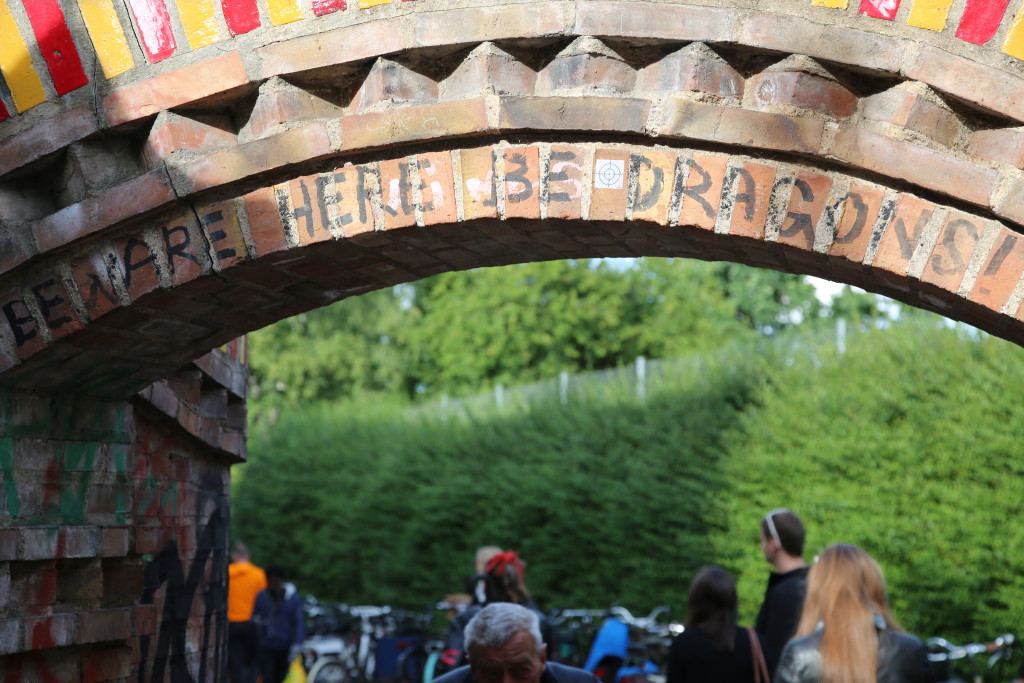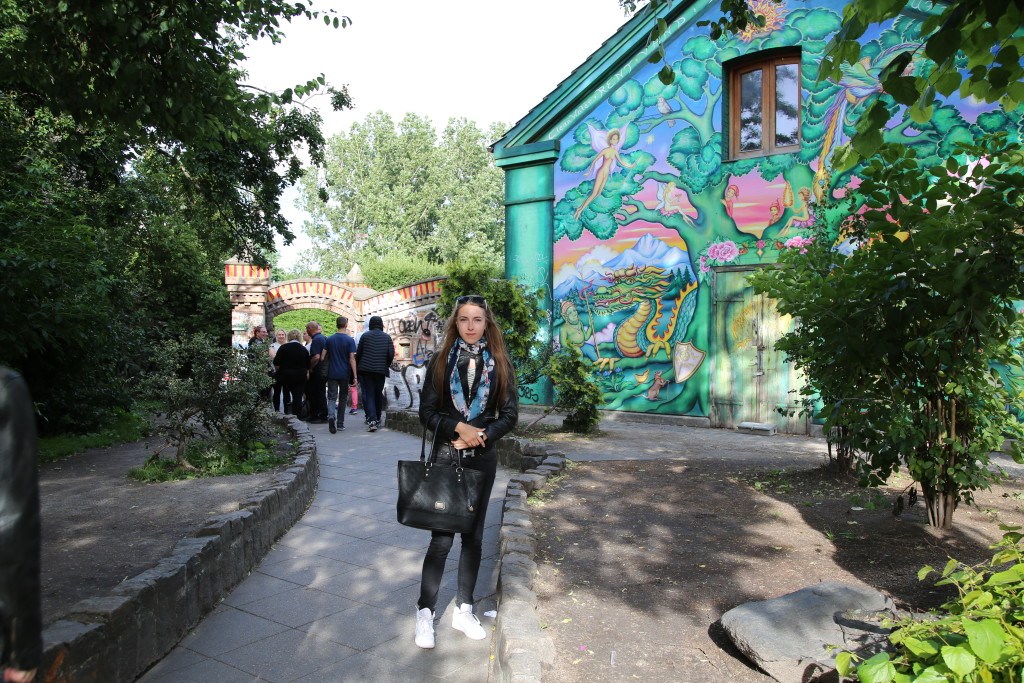 After Christiania we went to a Danish city party, it took place under a bridge or viaduct. Everybody were listening to crap music, something similar to hardstyle, and they were all wearing black. Yeah, that's a thing in Denmark, at least in Copenhagen. They just don't like the colors that much. We didn't stay there for long.
After that we went back to Marie's, ate chips, cake and then went to sleep. I think we walked 15 km in day 3.
What I learned from third day:
Danish people like to wear black couture.
Christiania is a unique and chill place.
Canal tour was fun and it's sad we don't have these in Estonia.
Danish youngster parties were way too weird for me.